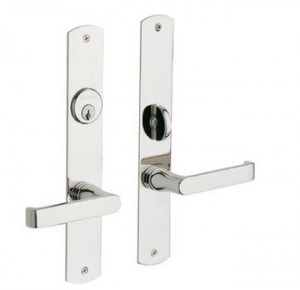 Unlock a brand new look for your front door and your home with March's "Stay Safe" feature product, the solid forged brass Denver Mortise Trim. Available in 17 stunning finishes this system will elevate your curb appeal and redefine your entryway. As a part of the Baldwin Estate Component Door Hardware System, this model ensures the highest quality and was made with meticulous detail and a high standard of care.
This system is compatible with doors 1-⅜", 2", 2-1/4", or 2-½" in thickness.
Of course, it's not all about looks. As safety is top of mind at R.J. Lock and Security we only sell products that we trust to protect our homes and with our families, just as we hope you do with yours.
To learn more about this beautiful product and more, give us a call today at 410-213-8477!