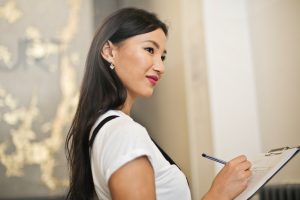 Have you created a home inventory? This practice of creating a home inventory list may seem like a bit of a hassle. However, when you imagine trying to remember all of your possessions after they're gone, it seems like a no brainer! 
In the event of a disaster, a home inventory will be a lifesaver and is highly beneficial for insurance purposes! Making this list may seem overwhelming, but the experts at R.J. Lock & Security are here to help, sharing some of their best tips for documenting your belongings.
Tip #1 – One Room at a Time
With all the possessions you acquire over the years, it might seem impossible to start. Begin in one room of the home, preferably a smaller area, or consider "big-ticket" items. It may be easier to start with the ones you can identify off the top of your head. 
Tip #2 – Documenting the Items
This can be done with a written list, digital inventory, a visual record, or a combination of the three. There are also many tools like digital apps that will help you keep track of the items in your home. The inventory should be detailed with information like descriptions, cost, date, and place of purchase. If you don't know all the details, no need to worry! Estimations are just fine.
Secure Your Home With the Experts
Another important step of creating a home inventory is considering extra protection for your belongings and most valuable possessions. Turn to the experts at R.J. Lock & Security that have been proudly securing the Shore for 30 years! With many residential locksmith services that are offered 24/7, your items are guaranteed to be safe and secure. 
Consider these R.J. Lock & Security services to secure your home:
Installation and upkeep of locks.

Keyless entry combination locks.

Safe sales and repairs.

And so many more!
Don't wait to make the list before you need it! For more helpful tips on how to secure your belongings, check out our Stay Safe blog and contact the experts at R.J. Lock & Security with your security questions today!