Please call or stop by our office.
9927 Stephen Decatur Hwy. Ste. F-8
West Ocean City, MD 21842
410.213.8477
Liberty – Colonial Model Safes
Perfect entry level safe that has more features, security, color options, and fire protection than the USA Series. Boasting a Level 4 Security Rating and 75 Minutes of Fire Protection along with a factory installed outlet kit perfect for lights, dehumidifier, and other accessories. Manufactured in white, black, and gray colors with textured or gloss finish.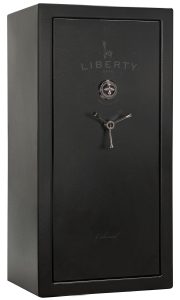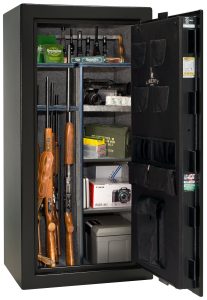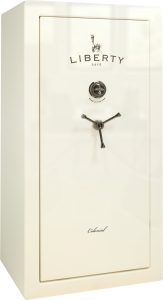 Liberty – Centurion Model Safes
Liberty's perfect economical starter safe that provides both security and fire protection for a great price. With a 40 Minute Fire Rating and Level 1 Security, it's a perfect beginning safe for anyone starting a gun collection and protecting anything valuable.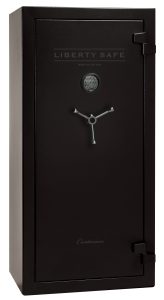 Liberty – USA Model Safes
Liberty's first step into creating larger capacity safes that matches the Colonial Series. The USA Series provides a 60 Minute Fire Rating and a Level 3 Security Rating. Colors are limited to Textured Black only and come in 4 different sizes.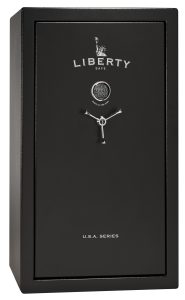 Liberty – Fatboy Jr & Fatboy Extreme Model Safes
Both Fatboy safes allow up to 48 gun storage. The main differences between the two are the fire rating, steel construction, and accessories. Made specifically for gun enthusiast and collectors of anything valuable with its multiple storage options.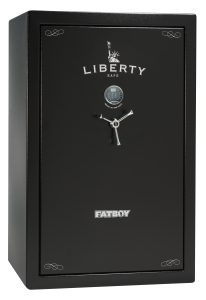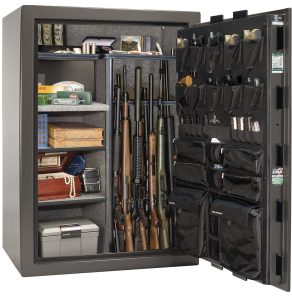 American Security – FS Model Safes
Great compact home safe with solid steel walls and sturdy door offering a 60 minute fire rating. Perfect for protecting all things valuable and important. Also provides multiple shelves and drawers to keep things organized and easily accessible. Comes in three different sizes.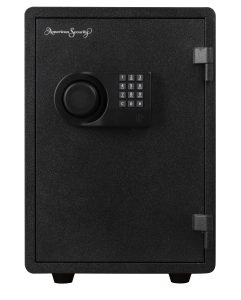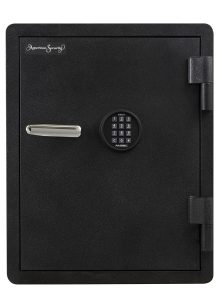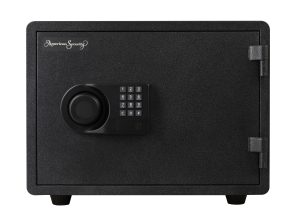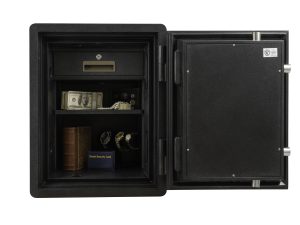 American Security – AM Model Safes
This safe is a high-security option for those in need of reliable protection for their valuables. This safe features a solid steel plate door and a drill-resistant hard plate to prevent unauthorized entry. The interior of the safe includes adjustable shelving and a plush velour-lined interior to protect your belongings from scratches and damage. With its impressive security features and customizable interior, it is a top-of-the-line option for your home or business. Available in three different sizes.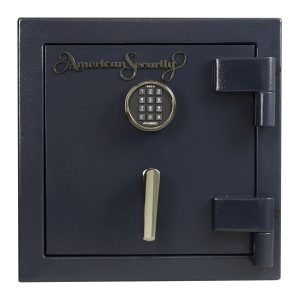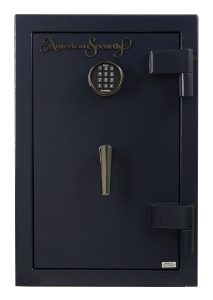 American Security – EST Model Safes
The EST safe is a reliable and high-quality safe designed to keep your valuables secure. With its durable construction and advanced locking system, it offers maximum protection against theft and unauthorized access. The safe is equipped with a programmable electronic lock that allows you to set your own unique code, giving you complete control over who can access your valuables. The safe is not fire rated making it extremely light and capable of being mounted in any location.