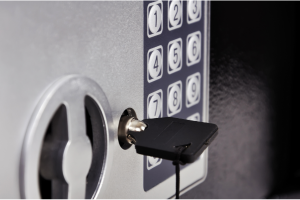 When you're looking for a safe to hold your valuables, you want the best quality available to keep your things secure. R.J. Lock & Security is committed to protecting you and your valuables, no matter the size or shape. 
To do this, we provide our customers with a wide variety of the best safe brands including Gardall safes. Check out everything you need to know about the Gardall brand and the types of safes they offer to see which one is right for you!
Gardall Safe History
Gardall is recognized worldwide for its large-scale business model that produces residential, commercial-grade, and small business safes. The security and functionality of their safes are top-notch and they have been recognized three times since 1995 as a premium selection by Consumers Digest magazine.
Gardall provides a variety of safes for all walks of life. From high security, and concealed in floor safes to fire and gun safes, they have everything you need to keep your valuables safe. 
Fire Safes
U.L. 2 Hour or 1 Hour Fire/U.L. Burglary 

Economical 2 Hour Fires 

Microwave Safes
Gun Safes
Commercial Safes
Heavy Duty Cash Register Tray / Wide Body Depository 

"B" Rated Money Chest
Concealed Safes
Heavy Duty Concealed Wall Safes

Light Duty Concealed Wall Safes

Insulated Wall Safes
High-Security Safes
Dual Security "B" Rated Safe Within a 2 Hour Fire 

Dual Purpose 2 Hour High Security 

Commercial High-Security TL15, TL30, and TL30 x 6
Other Safe Categories
Media

Depository

In-Room Hotel

Concealed in Floor

Jewelry
Discover more of the safe options that would be perfect for you and your valuables. Visit R.J. Lock & Security or contact us to get more information from the security experts and get the best safe for you.