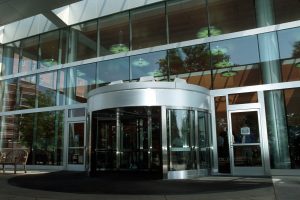 Are you interested in amping up the security at your brick and mortar business, but want to make sure that you're making the best choice before committing? At R.J. Lock & Security, we have you covered! Our security experts understand just how important it is for your business to feel safe and secure, especially during uncertain times. 
In general, commercial buildings are built with higher security than a residential building- think temper proof glass, commercial metal doors, etc. So, why do you need a high-security lock for your business? Often times, the high-value cash and items kept inside are playing a huge part in why you need a high-security lock to keep your building safe and secure.  
Which high-security lock is best for your business? Welcome to the world of Medeco Locks! 
3 Reasons to Choose Medeco Locks
More Affordable
Not only are Medeco Locks more accessible, but they're typically more affordable than most high-security locks on the market. Medeco locks have a catalog of products that can provide the utmost security at a manageable price for your business. 
No Duplicates! 
One of the most common security breaches in door locks is when duplicate keys are made. Not with Medeco! When you secure your home with Medeco Locks, you're investing in a security system that is only unique to certain retailers. In fact, the only way that you can get a copy of your Medeco key is to visit R.J. Lock & Security office and show a valid ID that matches your file. This means Medeco keys have guaranteed no duplicates without proper authorization! 
Trusted Locks
For over 50 years, Medeco has led the security industry in innovation and quality, guarding businesses for half a century. Medeco Locks are used countrywide to protect U.S. government and military installations, as well as schools, universities, hospitals, banks, homes and offices, and much more. 
Contact R.J. Lock & Security for Advanced Security
Are you ready to increase the security at your brick and mortar location? Trust R.J. Lock & Security to handle the job. Our professional and trained team of locksmiths will provide you with the best security options for your individual needs, and handle any residential or commercial lock and security service in a timely manner.
As a full-service locksmith company, we are well-versed in the technology that you need, and always have the best tools for the job. For reliable service, contact the experts at R.J. Lock & Security today!