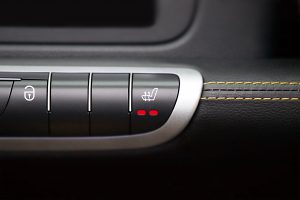 In a world where technology reigns supreme, many of us get so caught up in the hustle and bustle of life that we often forget even the simplest of tasks- taking our keys out of the car!
This age-old irritation has left car owners stuck at grocery stores and in parking lots since the first days of automobiles. Although most of us hate to admit it, we've all locked ourselves out a time or two, and have paid the consequences of waiting for someone to bring us our spare or paying the dealership or a locksmith a ton of money for a new set.
At R.J. Lock & Security, we understand that these accidents happen! This is why we make the process of getting into your car as easy as possible without damaging your vehicle! Waiting for a dealership to replace your car keys can turn into a time consuming and costly venture. For that reason, our expert motor vehicle locksmiths are always on call to provide you with the fastest roadside assistance available and assist you in replacing your lost or broken car keys within minutes at the most reasonable rates!
Serving the entire Delmarva Penninsula, at R.J. Lock & Security we have invested in special machinery that enables us to cut and program new keys for most cars at the roadside! This means that you'll back on the road in no time and don't have to come into the office or wait for your new keys! Our expert staff has extensive experience with vehicle entry, cutting new keys and transponder key programming so you never have to worry about a car lockout again!
At R.J. Lock & Security we're always just a phone call away to provide you with the fastest and most efficient emergency services for all of your automotive locksmith needs on the Delmarva! 
Give R.J. Lock & Security a call the next time you get locked out of your vehicle! 410-213-8477