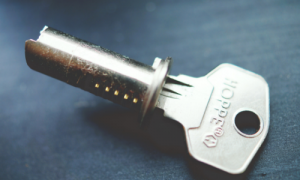 As the temperatures increase so do the deals when buying a home during the summer months! Summer marks the perfect time to buy, which also means that it's the perfect time to increase your home security after purchasing your new home!
At R.J. Lock & Security, we suggest that rather than replacing the locks on your new home, you consider re-keying your locks instead. Re-keying your home is a simple process that saves you time and money. It is often less expensive, and offers the same level of security and protection. When re-keying a lock, your locksmith will remove the pins and springs from the lock cylinder, and replace them with new pins and springs that will correspond to a new and entirely different key. Re-keying never wears down or hurts the security of your lock, it only increases the security of your home by giving you control of who has access- not the previous owners. 
R.J. Lock's Top Reasons to Re-key your Home
Re-keying your home gives you the option to increase security and add locks to a number of doors without having to carry around a heavy set of keys.

Whenever purchasing a new home or office,  or having a roommate or tenant move out, save money by choosing to keep the hardware and re-key your lock instead.

Re-keying your property allows you to maintain control of who has access to your home or office whenever there is a change in possession of property!
Don't forget! When you choose to re-key your home with R.J. Lock you get two additional keys for FREE!
At R.J. Lock, we want you to feel safe and secure no matter where you are. Give us a call today for more information on how you can increase your home security! 410-213-8477