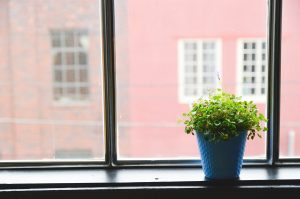 Hiding your valuables from the ever-present risk of burglary may seem simple and basic at first, but it's a surprisingly effective way to ensure that the things that you care about the most remain safe in your home. The best places to hide your valuables are usually ordinary objects that wouldn't be suspected or inconvenient to access. The more discreet that your hiding spot is, the less likely a burglar will be to find what they're looking for, and deciding on the best hiding spots can be difficult. 
Deciding on the best hiding spots can be difficult, which is why the experts at R.J. Lock and Security have created a shortlist of the best spots to hide your valuables in your home. 
Top 5 Hiding Spots
1. Safe 
A safe can seem like the obvious place to hide items such as jewelry or money, but they only keep your items safe from thieves who are not afraid to steal the entire thing. If you decide to purchase a safe, be sure that it's too heavy to walk off with, or to wheel away on a dolly. You can also choose to mount your safe to the wall or floor, that way safes of any size can remain secure in your home. Check out our Safe Inventory online, or visit our store to purchase a safe today!
2. Old Appliances
Hiding your valuables inside of the framework of outdated or broken appliances is a great spot. Thieves will assume that the appliances are in use, and aren't likely to disassemble to see what's inside. This is the perfect spot to hide items that you don't need to access often, such as birth certificates, trust deets, etc. 
3. Freezer
The freezer is an unconventional location to store your items. Simply wrap whatever you'd like to hide in plastic and aluminum foil, and store it in the back of the freezer. The freezer is also a good place to store important documents, and even paper currency, in case of a house fire. 
4. False Wall Outlet
Try hiding your valuables inside of a false wall outlet anywhere in your home. False wall outlets can be found online, and are rather inexpensive to purchase. Just be sure that you're not hiding your items or installing the false wall outlet in the way of a live receptacle, or of any electrical wiring. 
5. Potted plants
If you're going for inconvenience and stealth, nothing tops burying your valuables in the soil of a potted plant. What thief wants to sift through the dirt just to check if there's anything worth stealing underneath? Put your items inside of a waterproof bag, and tuck them down towards the bottom of the pot for safekeeping. 
Interested in more safety tips and tricks? Checkout R.J. Lock's monthly Stay Safe blog for industry insights, as well as helpful tips and information. 
Contact R.J. Lock and Security today for more information about any of our products and services.