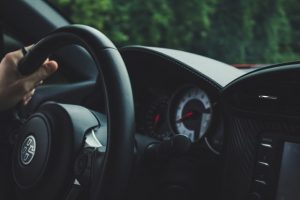 When you think of a locksmith, you probably think of door unlocking. While this is correct, R.J. Lock & Security goes above and beyond by providing an abundance of auto services. Our services cover a multitude of problems you could encounter whether it's an emergency or precaution to keep you prepared in the future.
Before you call a mechanic or the car dealership, check out all that we offer here at R.J. Lock & Security. We pride ourselves on providing the fastest, most efficient, and cost-effective emergency/non-emergency services for all your auto locksmith needs.
R.J. Lock & Security Auto Services
Let's start by discussing unlocking. Of course, a locksmith can unlock your car door for you in the case of misplaced keys, or keys locked inside the car. If those keys happen to be locked in the trunk, or the trunk is just having an off day, another common unlocking service is getting that trunk open for you. Got a locked gas cap or your steering wheel is stuck? No need to worry! Our team will be there for you faster than you can say, "R.J. Lock", to get that fixed for you. 
Speaking of keys, we've got you covered whether it's a replacement, transponder key reprogramming, or removing broken keys from locks. Dealerships can charge outrageous prices to take care of these same simple tasks. R.J. Lock can get to you quicker, and provide these services without you breaking the bank.
Cars, security vehicles, trucks, foreign and domestic, we can help all motorists in need with our full range of auto services. If you're on the Delmarva Peninsula, contact R.J. Lock & Security for all your auto locksmith needs. We'll have your car open in the shortest possible time, with no damage to your vehicle. Call us today at 410-213-8477.