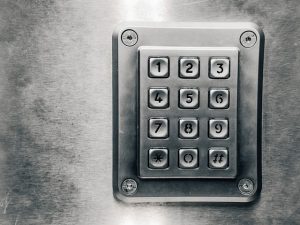 When purchasing something that needs to work well and be durable, it's important to conduct some research on the product beforehand. This is especially true when you're shopping to find which safe is best for you and your home. 
At R.J. Lock and Security, we have been proudly securing the Shore for over 30 years and have all the information you need to know before purchasing a safe. Whether it's for valuables, guns, private documents, or other important items, we have the best safe for you!
How to Choose the Best Safe
A home safe can come in multiple sizes to fit your needs. Most are fire-rated and may come with a burglar rating as well. These safes are built to store valuables like important documents, jewelry, etc. 
Gun safes are tall safes that can hold five to fifty long guns depending on the size you choose. Most come with shelves and sleeves that can be used to store handguns, valuables, and ammunition.
Digital safes are not fire-rated but are incredibly lightweight and convenient for use around the house. They are perfect for mounting on walls, floors, and small spaces. Use digital safes to house items like prescriptions, keys, and various valuables. 
As opposed to the long gun safes, handgun safes are smaller and used to secure a firearm. They can be mounted virtually anywhere and often have biometric access. 
Want to know more about which safe is right for you? Reach out to our experts at R.J. Lock & Security for more information! Our goal is to help keep you safe every step of the way. For more security tips, check out our blog and list of services.