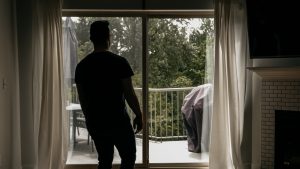 Are you interested in tips to secure the sliding glass doors in your home? There's plenty of buzz and information on how to secure a traditional front door, and garage doors, but what about those sliders? Sliding glass doors and french doors can be a beautiful addition to any home, but they don't come without risk. 
Sliding glass doors can be difficult to secure, and can pose safety issues when it comes to keeping intruders out. So, how can you secure the sliding glass door in your home? Allow the lock & security expert at R.J. Lock to guide you through our top three tips to keep your sliding glass door safe and secure. 
Hook Bolts
Hook bolts are a tried and true way to keep your home safe and secure. Whether you're latching your front door, french doors, or sliding glass door, this traditional form of home security will keep your belongings safe. 
Security Bar
Another great way to keep your sliding glass door secure is to keep it from sliding. There are many varieties of security bars, or "Charley bars" that will do the trick! These bars are typically placed in the track of your sliding glass door, or further up the door and mounted with screws on one end. 
Do you have questions on how to keep your home, or are you interested in increasing your home security? Contact the experts at R.J. Lock & Security with all of your security questions today!